Meet the Doctors
---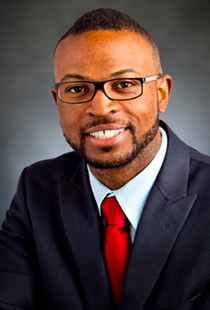 Ra'Kerry K. Rahman, M.D.
Orthopedic Spine Surgeon
Dr. Ra'Kerry Rahman is a board certified orthopedic spine surgeon specializing in complex spine conditions. Dr. Rahman trained with some of the world's leading spinal surgeons and helped many patients regain a normal lifestyle. He excels in his field by using cutting-edge technology and minimally invasive techniques to perform various spinal surgeries including anterior cervical disc fusions/replacements, lumbar fusions/laminectomies, spinal reconstructive surgeries and more!
He completed his orthopedic surgery residency at New York-Presbyterian Hospital/Columbia University Medical Center in New York (where he was chief resident), received his spine fellowship training in spinal surgery and completed a complex adult and pediatric spine fellowship at Barnes-Jewish Hospital at Washington University School of Medicine in St. Louis, MO. Additionally, he earned a medical degree at the University of Rochester School of Medicine and Dentistry in New York and a bachelor's degree in chemistry at Florida A&M University in Tallahassee, FL.
Dr. Ra'Kerry Rahman is a proud member of:
The Global Spine Outreach Scoliosis Research Society (SRS)
American Academy of Orthopaedic Surgeons (AAOS)
Alpha Omega Alpha Honor Medical Society
The Society of Lateral Access Surgery (SOLAS)
Cervical Spine Research Society (CSRS)
---
Sam Dang, D.P.M., FAPWCA
Podiatric Medicine & Surgery
Dr. (Sam) Dzung Dang is a Board Certified Wound Care Specialist and Foot & Ankle Reconstruction with experiences in medically and surgically treating all type disorders, ulcers and wounds of the foot & ankle and contiguous areas. These can involve corns, calluses, bunions, hammertoes, high arches, flat feet, nail abnormalities, nerve tumors (neuromas), skin (dermatological) conditions, foot and ankle sprains, sore, infected ingrown toenails, ganglions cysts, warts, pressure ulcer, non healing chronic wounds etc. His training is comprehensive, but he has a special focus on:

Pediatric, Adult and Geriatric Foot Care
Sports Related Injuries
Foot and Ankle Trauma
Diabetic Foot Ulcer
Wound Care Management
---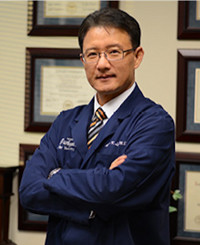 Andrew K. Lee, M.D.
Extremity Orthopedics
Dr. Lee is double Board Certified in Orthopedic Surgery and has added Qualifications in Surgery of the Hand.
Dr. Lee received his Bachelor of Science degree from the University of California at Los Angeles in 1988 and earned his Doctorate of Medicine at Howard University, Washington D.C. in 1992. He completed his residency in Orthopedic Surgery at Howard University Hospital in 1997 and also received training at George Washington University affiliated hospitals.
Dr. Lee completed his fellowship in Hand Surgery at The Hand Surgery Centers of Texas and his Microvascular training at Baylor College of Medicine.
---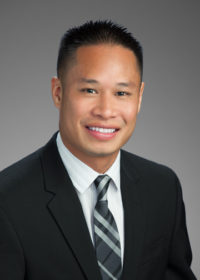 David D. Nguyen, M.D., FACEP
Interventional Pain Management
Dr. Nguyen is Board Certified in Anesthesiology with Fellowship training in Interventional Pain Management and Board Certified in Emergency Medicine.
Dr. Nguyen completed his medical school at Texas Tech University Health Sciences Center in Lubbock, Texas, and then completed his Emergency Medicine residency at The University of Texas at Houston Health Science Center. He gained extensive training and benefited from practicing in both private and academic hospitals.
Dr. Nguyen served as an Assistant Professor at Baylor College of Medicine in Houston and at The University of Texas Medical Branch in Galveston, Texas. He pursued further training with a second residency in Anesthesiology at The University of Texas Medical Branch and expanded his skills set with an Interventional Pain Management fellowship at Texas A&M Health Sciences Center (Scott & White Hospital) in Temple, Texas.
---